Phone: (+91) - 8427623384
In Education, Only Faculty Matters
At Maven Edu -
Only we speak of our teachers qualifications. Nobody else does or really can.

Maven is led by an official DELF examiner. All other faculty also have great certifications and experience.

All of our French teachers have
trained and read in France.
Faculty for French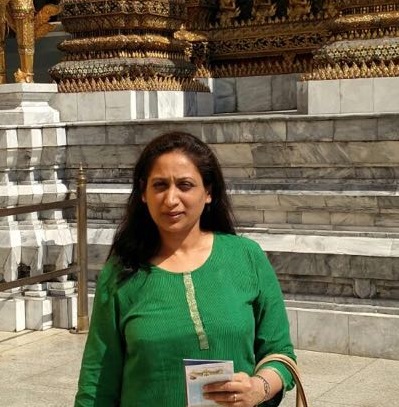 Geetika Gupta, Faculty
Madam Geetika is a graduate from Lady Irwin College - New Delhi, B.Ed. from Dev Samaj College - Chandigarh and has C1 level Diploma in French from DALF. She completed her schooling from Convent of Jesus and Mary , Shimla. Madam Geetika has trained in India with Alliance Francaise , Chandigarh, At CAVILAM in Vichy & Alliance Francaise du Lyon in France.
She is a certified DALF examiner for candidates upto B2 level till 2019. She has vast experience in teaching French & English, earlier at Rose Mount Dehradun for one year and for 9 years at Alliance Francaise , Chandigarh
Madame Geetika is widely travelled and has worked with students with all kinds of backgrounds. She is specially skilled at handling students whose education is in Punjabi medium. She remains in regular contact with Academicians in India , France and Quebec.